Are you planning to start working from home? Great! Below we will provide you with a massive list of companies that offer work-from-home jobs. They are regularly hiring individuals for legitimate work-from-home jobs.
These work-from-home jobs are offered as independent contracting, full time or freelance jobs with benefits.
Internet Research Positions:
1. Cannabiz Media is hiring part-time, virtual researchers in order to fact-check, analyze and collect information about marijuana licenses. This job is open to both Canadian and US residents.
2. Appen Butler Hill is looking for search engine evaluators in order to give feedback and review of Internet search results. Both international and US residents are eligible to apply for this part-time opportunity. The pay rate is around $ 14 per hour.
📶20+ years working with top technology companies worldwide
📶Experience working worldwide in 130+ countries
📶Expertise in 180+ languages and dialects.
📶Access to over 1 million contractors working remotely
3. iSoftStone is looking for independent contractors to review search engine results in order to decide how relevant they are to the user inquiry. The hourly rate is around $12.
4. Wonder is looking for Internet researchers in order to analyze a list of topics to help explain competitive landscapes, collect data, understand market trends, etc. Researchers are paid an hourly rate between $ 10-$ 15 per project.
5. Lionbridge provides a wide range of work-from-home opportunities for Internet raters whose job is to review web search results. This position can be achieved remotely from any country. Evaluators can work up to twenty hours a week. They have an average pay of $ 13 paid hourly.
Related Content: Earn up to $16 per Hour as a Search Engine Evaluator
Transcribers:
6. Daily Transcription provides the following services: captioning, subtitling and transcription for many industries. The payment is $ 0.75 – $ 0.85 per audio minute for transcriptionists. Most of them earn around $ 10 paid hourly.
7. GMR Transcription offers editing, translation, proofreading and transcription services. The earning is between $10 -$ 25 paid hourly.
8. Rev looks for freelance captioners, translators and transcriptionists. The transcriptionists reported a payment between $0.36 -$0.65 per audio minute.
9. Scribie provides transcription services for business, health and various industries. The reported payment transcriptionists are paid: $5- $ 25 per audio hour.
Online Nursing Jobs: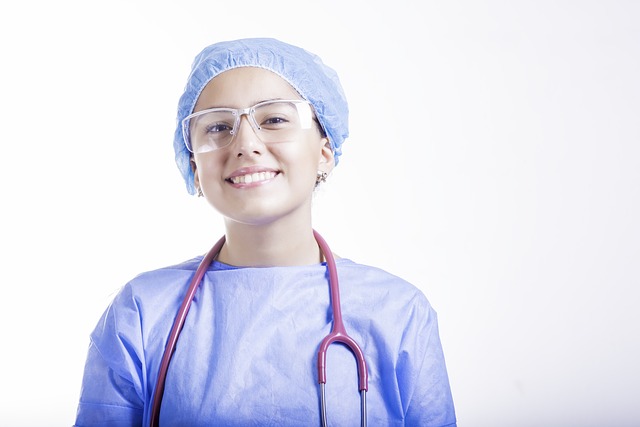 10. Aetna looks for nurses to telework (work from home) in pre-certification, case management and as nurse consultants. An RN license is required for all candidates.
11. Humana looks for nurses (home-based) for concurrent review, inpatient case managers and case management. An RN license is required for all candidates.
12. UnitedHealth Group regularly looks for health coaches, clinical coordinators, call center RNs, clinical appeals nurses, quality improvement nurses, and review nurses.
Social Media:
13. 24 Seven is a recruiting agency that looks for and hires freelance digital, social media and marketing managers. The pay rate, hours and roles vary from client to client.
14. 99 Dollar Social looks for specialists in social media content. As an independent contractor, you will have the chance to set up and take on as many hours as you would like. The pay is offered per account, and it is reported that most contractors are paid between $12- $15 hourly.
15. Appen looks for social media evaluators to review social websites and report their findings on advertisements, search results, and news for relevancy purposes. These jobs are offered as part-time with a flexible schedule. Evaluators report earnings between $10-$14 paid hourly.
Related Content: $25k-$40k APPEN Remote Social Media Evaluator Jobs
Technology Jobs:
16. Apple looks for advisors to work from home in order to provide technical support and customer service. The company offers training and many benefits, and also provides necessary technical equipment for the job.
17. Sitel looks for professionals with some work-at-home customer experience to provide customer service and technical support. The reported earnings are between $9-$12 paid hourly for these agents, and full-timers receive benefits and PTO.
Teachers:
18. Edgenuity looks for virtual teachers to offer instruction through phone, e-mail, virtual whiteboard systems, and chat. A state teaching certificate is required. Earnings reported by Edgenuity teachers ranges between $50,000 and $65,00 per year, plus enjoying an excellent benefits package.
19. iTutor looks for instructors working as virtual teachers, online tutors, and test prep instructors. Tutors and teachers have flexible hours and can set their own schedules. Reported earnings for tutors are around $25 paid hourly. No data available for teachers' salaries.
20. K12 provides tuition-free and individualized online public schooling. It offers virtual teachers (grades K—12) a variety of job openings in different disciplines.
Translators:
21. SDL searches for in-house and freelance translators to join global companies in different industries. Based on reported earnings on Glassdoor, translators' salaries are between $ 53K – $ 59K.
22. Telelanguage searches for phone interpreters in more than 300 languages in order to work within the insurance, healthcare and legal industries. Telecommuters and call center reps earn around $ 10 – 21 paid hourly. Reported earnings for medical interpreters can reach $ 28 per hour, depending on area and language of specialty.
23. Welocalize has a mission to translate content and websites into local languages, working with international companies in different specialized industries. Reported earnings for contractors are between $ 23 – $ 43 paid per hour, depending on their language, availability, and area of specialty.
Travel Agents: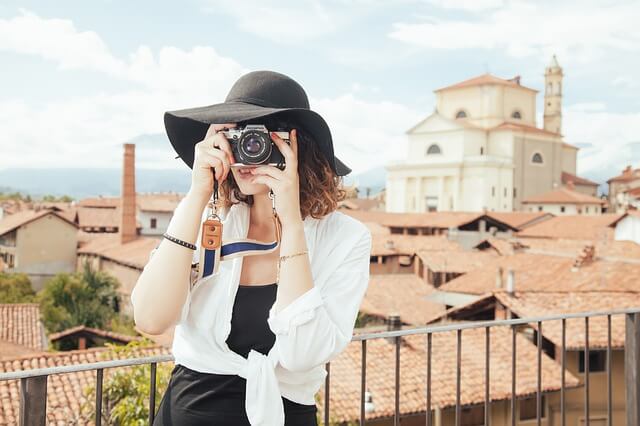 24. AirTreks, a travel agency, provides multi-stop and international tickets for travel. They offer training but the prospective employees are required to have traveled to 5 or more countries.
25. Corporate Traveler is an expert in providing travel planning for small-to-medium-sized businesses. Earnings reported for travel agents are between $ 40K – $ 50K per year.
26. World Travel Holdings provides job openings for work-from-home positions: consultants, customer service representatives, travel agents and more. The company offers technical equipment and necessary training. The reported earnings for travel agents is between $ 35K – $ 45K per year, including excellent benefits.
Tutors:
27. ArborBridge provides courses and personalized test prep tutoring for GRE, SSAT, ACT, ISEE, GMAT, and SAT. It offers also specialized subject tutoring in different subjects. Tutors are required to own at least one year of experience and a bachelor's degree. They have flexible hours and can work part-time, with an estimated earning of around $ 45 paid hourly.
28. Tutor.com hires tutors who can offer their services 24H/day, 7 days a week. The requirements for an at-home- tutor include filling out an application then passing an extensive screening process. Working hours range from 5 up to 30 hours per week. This platform offers competitive pay rates.
Virtual Assistants:
29. Belay looks for workers who can work remotely, part-time and full time. Their role is to help their clients with task project management and administration. The requirements for this position: at least 5 years of experience working as a project manager, executive assistant or similar role; plus a Bachelor's Degree.
30. Insignia SEO searches for virtual assistants to assists with social media, customer and office communications, and all related administrative and marketing tasks.
31. Profit Factory works as a mediator between entrepreneurs and virtual assistants to assist with different projects, manage key relationships and more. Reported earnings start at 17 $ per hour.
Voice Acting Jobs:
32. Backstage is a marketplace platform for freelancers such as models, actors, and voice-over tasks including movies; audiobooks; documentaries; video games; TV shows; commercials and more.
33. VoiceBunny is a platform where voice actors with experience can connect with their clients to perform various freelance projects. As a voice actor, you can either browse and choose projects that suit you or wait for clients to hire you and then you can set your own rates.
Website Testers:
34. Respondent hires participants (focus group) to perform different tasks including website testing and conduct some research studies. The majority of interviews lasts between thirty and ninety minutes. The reported pay rate ranges between 60 $ and 140 $ per study.
35. User Testing seeks participants to perform website testing. As a website tester, you can earn between 10 $ and 15 $ for each 20-minute assignment. Before starting your first assignment, you will have to pass a sample test. This task is open to both: the US and International residents who can use PayPal as a payment method. (panelists closed by 15/10/19.. keep an eye on their website)
Stylists:
36. Modsy is seeking remote part-time stylists in Columbus, Raleigh, NYC, San Francisco, Baltimore, and Chicago. The stylists must have interior design experience, plus a Bachelor's Degree.
37. Stitch Fix is an online subscription website that seeks freelance stylists working from home. Candidates must love fashion and be able to work between 15 and 29 hours per week.
Marketing Jobs:
38. Acceleration Partners offers a wide range of remote and full-time affiliate marketing jobs. Participants must live close to one of their key hub regions: LA; Denver; Chicago; Boston; NYC; Santa Barbara; or Philadelphia. These jobs provide lots of perks and benefits.
39. Hubstaff is a team that is working remotely from different parts across the globe. They offer regularly many job openings in their development, customer service, and marketing departments. With this team, you can set your own schedule and choose your suitable times to work.
Insurance Jobs:
40. The Hartford has a variety of work-from-home jobs including in the sales department, customer claims specialist, and national account underwriter. To find these jobs in your job search, make sure to search for the designation: remote worker (YES), which will allow you to narrow your search to work-from-home jobs only.
41. Prudential seeks to hire work-from-home customer relationship specialists, financial services associates, and customer solutions reps. Full-timers will receive a comprehensive benefits package.
Editing and Proofreading:
42. Cactus offers a variety of editing jobs for freelance workers. No prior experience is required in English editing. Editors should have a passion for the language and be able to use correct English in explaining the subject matter.
43. Edit Fast offers work-from-home positions for freelance editors, proofreaders, and writers. The editors have a choice to bid on different projects, while the client pays an additional fee to the company Edit Fast.
44. First Editing seeks editors with experience and guarantees year-round and full-time work in a variety of editing tasks including business editing, thesis editing, copy editing, book editing and more.
ESL Instructors:
45. Magic Ears is offering remote work from home jobs for online ESL tutors who are from Canada and the US. This online teaching platform has as a mission: bringing education for less privileged students in China through a global virtual classroom with its 1 on 4 English learning programs.
Reported earnings are between 18$ and 26$ per hour. Tutors enjoy guaranteed bookings, flexible schedules, and access to lots of professional development resources for free.
Magic Ears deals with all the scheduling, parent communication, and curriculum. Tutors must have a college enrollment to apply and a bachelor's degree.
46. SayABC seeks English teachers to provide their services to small groups of students aging between 5_12. The lesson plans are prepared by SayABC.
Teachers can earn up to 21$ per each 40-min session. Candidates must have 1 year of experience in mentoring, teaching, coaching, or tutoring experience, plus a Bachelor's Degree.
47. VIPKID is looking for online ESL teachers, who can earn up to 14$ -22$ per hour as ESL teachers. A Bachelor's Degree is required. Teachers can work remotely across the globe provided they are from Canada and the US, with a high Internet connection.
Chat Agent (Non-Phone Jobs):
48. SiteStaff seeks chat hosts working from home. Requirements: typing speed between 65 and 75+ WPM with excellent grammar, spelling, and punctuation.
49. The Chat Shop seeks live chat agents who can work remotely from home. They must be native speakers of English, with the ability to type 80+ WPM without errors.
Data Entry Jobs:
50. Symbria periodically seeks data entry clerks to work on prescription information. The search terms to find these tasks: "prescription entry clerk" or "pharmacy technician specialist".
51. Westat is a company that provides market research services and offers full-time and part-time field data and telephone collectors jobs. Earnings reported by data collectors are between 9$ and 15$ per hour.
52. Xerox offers a variety of work-from-home jobs, such as verification, data entry, customer care, and tech support. To find their virtual positions, select the "YES" option under "virtual office" filter.
Call Agents & Virtual Receptionists:
53. ACD Direct is seeking agents working at home to make outbound and inbound calls.
54. Alorica hires agents to work remotely from home providing customer service through chat and phone. Agents' pay is based on per call rate or minute rate. Alorica also provides paid training.
55. Alpine Access (a member of the Better Business Bureau) seeks professionals working at home to provide customer service solutions for businesses. Reported pay is around 9.00$ per hour.
56. Amazon seeks virtual customer service agents to deal with inbound calls. Amazon provides for its agents the necessary technical equipment and paid training.
57. American Express looks for customer service reps and travel consultants working from home in order to plan, research and execute customized travel experiences. American Express also provides paid training.
Conclusion:
This list of work-at-home jobs shall be regularly updated and extended to include only legitimate and well-recognized companies. More articles and job listings will be added under this category (careers) to explain in detail the application and qualification process of some of those companies.
Needless to say, it's a good practice to always do your due diligence before applying for any job opportunity.
Wish you all the best of luck with your job hunt!
This page includes affiliate links. Please be aware we only promote advertising from companies that we feel we can legitimately recommend to our readers. Please see our disclosure policy for further information.